The Hyundai Tucson Equals Great Value
The Hyundai Tucson is by far a top choice among the compact class of SUVs. Buyers in Surrey, ND, can expect a range of fine amenities built-in for better engagement during your daily commute. The vehicle's cabin just so happens to be nicely laid out, and its engine is very efficient. We must also mention that you can drive this four-door machine off-road if need be. There are plenty of reasons to explore this fun-to-drive SUV at Don Bessette Hyundai.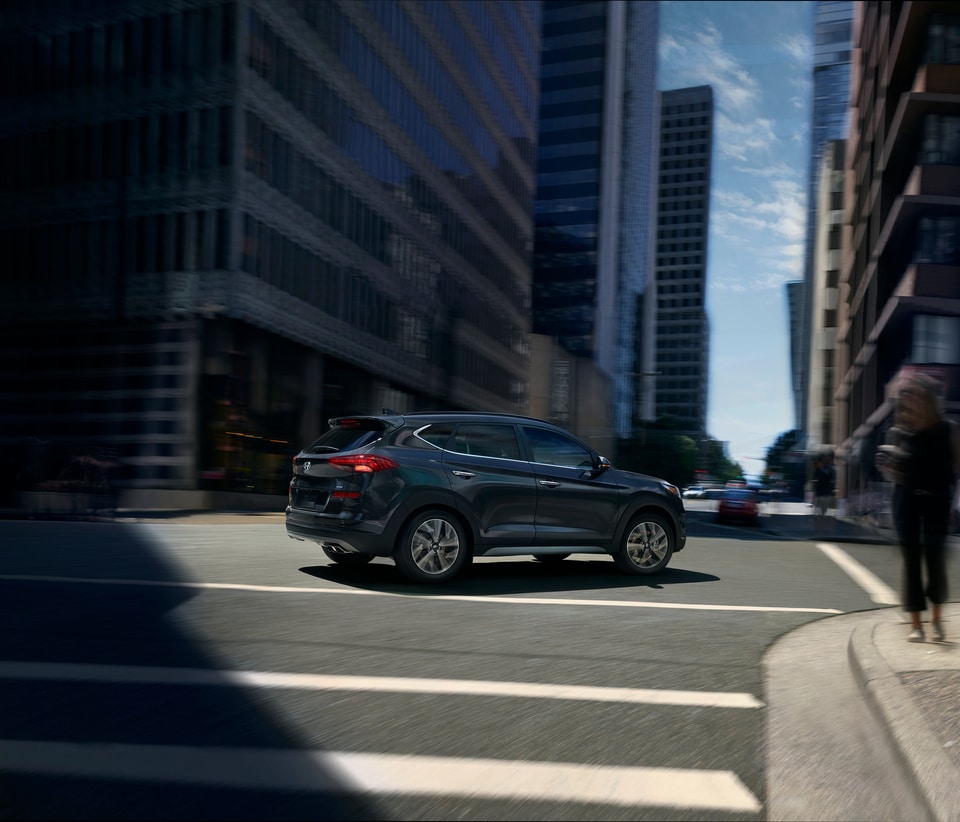 When it comes to highway performance, the Hyundai Tucson has drive quality that will mirror that of a sedan. It would be extremely hard trying to find a weakness with this particular model. The Tucson has been able to evolve and grow with the times and needs of its customer base. It doesn't hurt having access to at least six trim levels, including:
SE
Value
SEL
Sport
Limited
Ultimate
Daily Function That Matters
The Hyundai Tucson near Velva is purposeful enough to handle and manage your daily requests. Underneath the hood sits a 2.0-liter engine that delivers 161 horsepower for Towner, ND drivers. If you want more power, then there's a 2.4-liter GDI engine that delivers an estimated 181 horsepower. Both powertrains should provide an EPA-estimated 28 mpg on the highway and 23 mpg in the city. Depending on the actual trim, this SUV will sit well balanced on 18-or 19-inch alloy wheels. All-wheel drive just so happens to be optional. Award-winning safety is also on the menu as the Tucson is rated at five stars in the safety department. Some of the features included are Pedestrian Detection and Forward Collision-Avoidance Assist.
You will find modern sophistication in this dapper cabin, which seats five people. Leather upholstery is available for the Limited and Ultimate trims. Well-built surroundings get included as well as advanced technology. This includes in-dash navigation, smartphone integration, and wireless charging.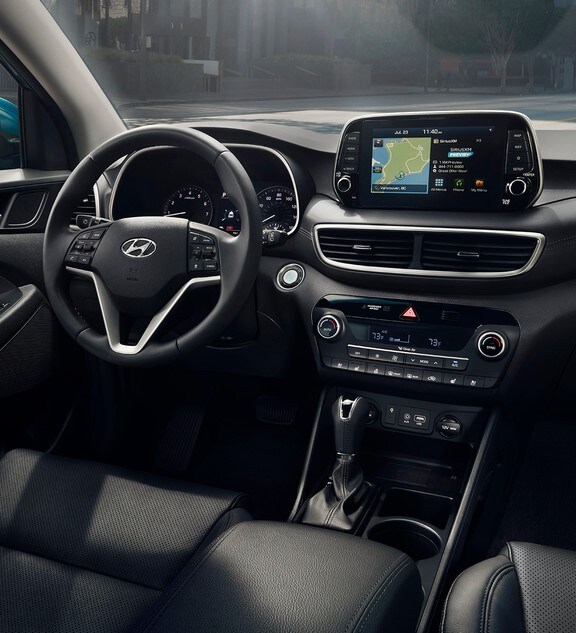 Check out our lineup in Minot for additional details or to shop for your next Hyundai Tucson or other new Hyundai model.